Universidad de las Américas Puebla is located in the greater metropolitan area of Puebla, in the state of Puebla. Founded in the 16th century as a bridge between Mexico City and the port city of Veracruz, Puebla is one of the most important colonial cities in Mexico and its fourth largest city. The city of Puebla is home to many universities, and offers the commercial infrastructure and services of any world class city.
Specifically, UDLAP is situated in the ancient city of Cholula, rich in culture and tradition, and considered one of the most important archaeological sites in Mexico. Cholula has been continuously inhabited for almost 2500 years, making it the oldest settlement in Mexico.
Come visit us; you won't be sorry you did. Come experience our university community; take a walk through our gardens, stroll through our buildings and enjoy the best university campus in Mexico.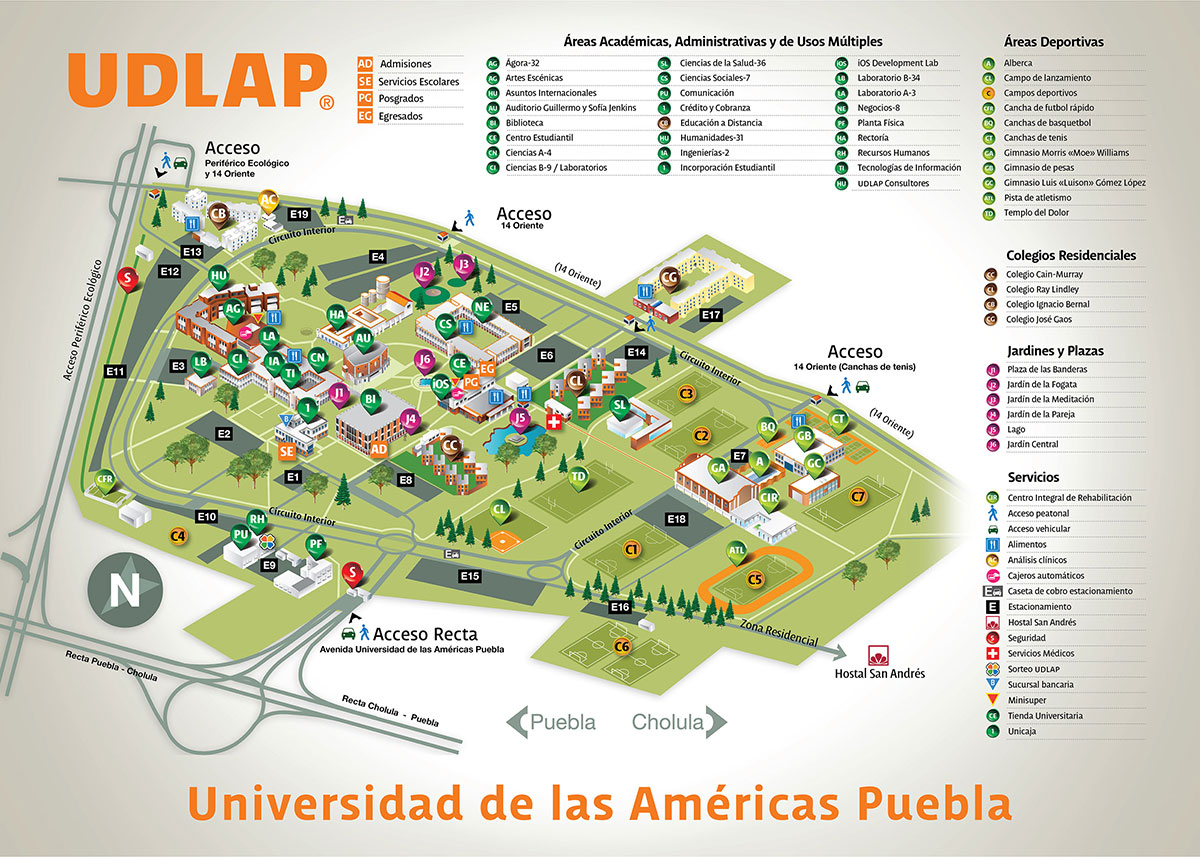 Maps and Routes
It is quite easy to get to UDLAP. Just follow these simple instructions and once you get here, let us show you around.